Located In Colorful Colorado
Medved Global, Inc. is proud to be a part of the construction industry. Medved's team respects the natural beauty of the land and understand the importance of preserving these elements in and around all job sites.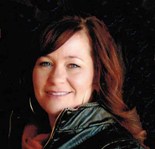 Medved Global, Inc. is an Economically Disadvantaged Woman Owned Small Business construction company, located in Southwestern Colorado performing work nationwide. We are registered with SAM, IPP and SBA and our Duns & Bradstreet number is 962578410. We pride ourselves in completing projects ahead of schedule and under-budget.


---
27 Self Certified Small Disadvantaged Business

A2 Women Owned Business

2X For Profit Organization

8(a) Business Development Program

8W Women Owned Small Business

8E Economically Disadvantaged Women Owned Small Business ( EDWOSB )

ESB C-DOT Emerging Small Business

DBE CO, AZ and NM Disadvantaged Business Enterprise

AZ~B-1 Arizona License: General Commercial Contractor

AZ~A-5 Arizona License: Excavating, Grading, and Oil Surfacing

ID~RCE Idaho Contracting License

UT~B100 Utah Contracting License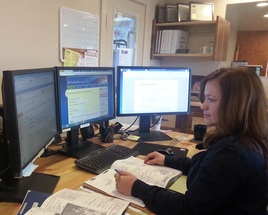 Michelle Hicks, CEO, President

Michelle is the majority stockholder and controller of Medved Global Inc. She has a bachelor's degree and Business Management Education. Michelle has a life time of construction experience, with a 16-year record of success over seeing and self-preforming all phases of construction, infrastructure, and environmental operations for government and private-sector clients. Her experience includes office administration, managing crews, and hands-on involvement with a variety of construction/demolition projects. Michelle is backed by proven history of on-time, on-budget and high-quality project completions. Her companies have consistently exceeded margin goals and client expectations. At this time Michelle's responsibilities include accounting, finance, risk management, human resources, change order management, budgeting, cost controls and regulatory compliance. She also manages the soliciting of contracts, estimating, bidding and proposals.


---
Mission statement: At Medved Global we strive to safely and efficiently provide high quality work performance and product in the field of heavy construction at a reasonable cost to our clients, to deliver construction services on-time, under budget while meeting or exceeding contract specifications on each and every project. We maintain respect for the client's overall vision and duly work to produce that vision.

Company Goals and Business Objective: The goal of Medved Global is to supersede the expectations of our clients both in quality of construction and the speed at which it is done. When that goal is attained it will also satisfy the Business Objective of completing projects well ahead of schedule, while maintaining excellence in work quality, thereby reducing costs and ultimately securing profits on each venture.

---
KEY PERSONNEL

---
All personnel from Medved Global's team have worked with each other on previous projects across the western United States. All members of the team enjoy working together and have a vast history of successfully completed contracts.

Superintendent/Project Manager
Our Superintendents have many years of experience in construction and repair of roads, trails, and bridges as well as landscaping and general construction. They will maintain project management responsibilities to completion and will be the main point of contact for all project concerns. The Superintendent's responsibilities include consulting with contracting officer as needed, scheduling and running jobsite safety meetings, providing guidance to crews/ laborers, overseeing and scheduling all subcontractors, as needed, generating drawings and submittals as required, and making sure the project stays on schedule while meeting company and project quality, site safety standards, and OSHA compliance. They play an active role in completing all phases of our projects and are onsite for the majority of the project helping complete project tasks.

Equipment Operator
To be an equipment operator for Medved Global an employee must have references, experience and pass an operations and safety procedure inspection. We offer an extensive apprenticeship that includes operation and maintenance training along with safety practices and procedures.

General Labor
All other workers are classified as general laborers. To remain on staff with Medved Global, an employee must show enthusiasm, keenness and common sense, showing respect and consideration for the project owner's property and vision. A person joining Medved Global at entry level must be cooperative and eager to work with a team and be willing to listen and learn new skills.


---
---