Buildings & Structures
Past Performance

NACIS Codes: 236115, 236116, 236117, 236118, 236220
Historic Remodel & Renovations
Residential Homes (Construction & Remodel)
Commercial Structures (Construction & Remodel)
---
Hyundai New-Car Dealership in Cottonwood, AZ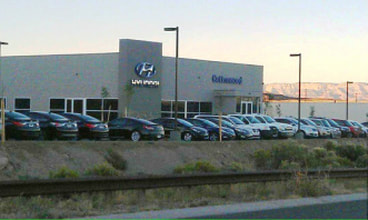 Medved Global:
Prime Contractor, Medved Global, self-performed 65%
Project Size:
This private contract consisted of constructing a 14,000 sq. ft. turn-key dealership from the ground, up. The total construction site was 2.42 acres.
Scope of Work:
The dealership included multiple service bays and a large sales area. The project also included a significant parking lot with impressive landscaping. Some of the construction elements include earthwork, clearing & grubbing, aggregate base course, lime treated subgrade, water and sewer, storm drainage, utilities, cast-in-place concrete, pre-cast concrete, masonry veneer and cast stone, stucco, cold-formed metal framing, miscellaneous metal fabrications and railings, rough and finish carpentry, laminate clad architectural casework, waterproofing, water repellents, insulation, fire stopping, sealants, steel doors and frames, aluminum doors and frames, wood doors, overhead rolling doors, aluminum windows, hardware, glazing, metal wall louvers, stucco, gypsum board, tile, acoustical ceilings, resilient flooring, carpet, wall coverings, special floor coatings, paints and coatings, plumbing, HVAC, electrical, telecommunications, fire detection, fire suppression and alarm system, hot mix asphalt, concrete, concrete pavement, concrete sidewalks, curbs and gutters, pavement markings, irrigation systems, seeding and plantings.
Medved Global began construction February 1, 2013 and Cottonwood Hyundai opened their doors on October 31, 2013. This job was scheduled to take 12 months, yet it was completed 2 months ahead of schedule. The owners are pleased and very satisfied with the attention to detail and quality of work that Medved Global delivered and are anxious to work with us on future projects.
---
---
Lake-Side Vacation Home in Big Fork, MT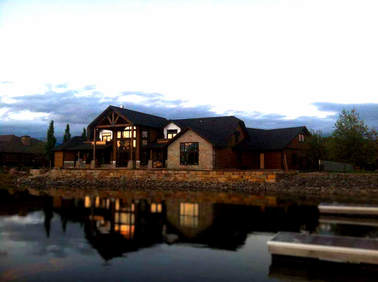 Project Owner: Rob Green
Contract Amount: $ 1,100,000.00 (Cost-Plus/Not-To-Exceed)
Period of Performance: 08/01/2011 ~ 07/01/2012
Medved Global: Prime Contractor, Medved Global, self-performed 65%
Project Size: 7,000 Square Foot Home

---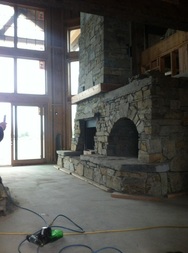 Scope of Work: Medved Global built this home from the ground-up. This project was full of special design characteristics: Great Lofted Ceilings, Open Beams, Uniquely crafted Stairways, Expansive Fireplace, State-of-the-Art Kitchen, Exhaustive Up-to-Date Security System with a Fire Suppression and Control System. This project also included a great deal of masonry and veneer - inside and out. Medved also built the shore-side retaining wall to complement the masonry accents.

---
---
Turkey Springs Guard Station Emergency Historical Restoration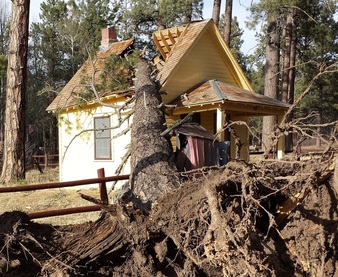 Project Owner: San Juan Mountain Asso/U.S. Forest Service
Medved Global: Medved Global self-performed 100%

Medved Global received a call from Ginger Domingos, Contracting Officer for the San Juan National Forest, Colorado. She had an emergency project and was calling the contractors in her IDIQ contract. There had been a bad storm and due to high winds and ground saturation a tree had fallen on the Historical Turkey Springs Guard Station and the weather forecast was for more heavy storms.
Medved Global was willing and anxious to perform the emergency repairs to the Historical Guard Station. The next morning; we mobilized our equipment and began emergency repairs.



---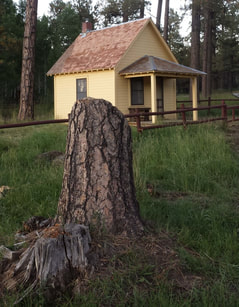 ​

Our team accessed the damage to the site and compiled a list of needed repairs for restoration and prepared a cost proposal.
Another set of rainstorms was causing more damage to the site and the needed drainage improvements became a priority. Medved excavated the site with 200 feet of trenching and installed 100 feet of perforated drainage pipe. We then performed surface grading to help manage the runoff and ground saturation.


---
---
Glade Guard Station, Historical Remodel in Colorado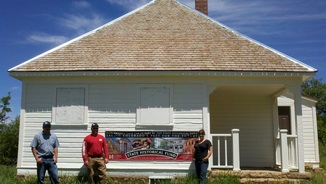 Project Owner: Silverton Restoration/U.S. Forest Service
Project Contract #: 2010-M1=019
Medved Global: Principle Sub-Contractor, Medved Global self-performed 75%


---
Scope of Work: This historical renovation consisted of a complete interior remodel, including plumbing, lath & plaster, casework, cabinets, insulation, electrical re-wiring, drywall and painting. We milled and replaced timber to match existing historical timbers on the galvanized water tank structure. Medved performed water well repair, the installation of a new PV System, exterior masonry was repaired & replaced, and the stone foundation was re-pointed. We reset the stone steps, repaired the roof, performed asbestos abatement, and installed 5,268 feet of fencing. Medved Global's outstanding performance on this contract motivated the Colorado State Historical Fund in cooperation with the US Forest Service to modify the contract, adding much additional work in the spring of 2012.
---
---
GMC New Car Dealership Remodel
in Twin Falls, Idaho

Project Owner: Green Auto Group
Medved Global: Prime Contractor
Project Size: Facility was 35,000 Gross Square Feet


Scope of Work: This private contract was a remodel/modernization of an occupied and functioning new car dealership. Management and sales staff were supplied with on-site temporary offices. Medved Global's team architecturally and structurally redesigned approximately 17,000 square feet of the commercial retail building. They demolished, removed, and recycled the debris, leaving only structural members. Build back consisted of all internal components comprising of roof truss, full membrane roof system, metal framing, drywall, paint, HVAC, plumbing, electrical, fire suppression and alarm system, tile and carpet flooring, casework and trim, glass glazing, decorative concrete, low voltage lighting, landscape and irrigation system.


The Beauty of a Building
"It is not the beauty of a building you should look at; it's the construction of the foundation that will stand the test of time."
-- David Allan Coe